The year 2020, with its sharp fall in prices, put the oil and gas industry on notice that the future is unlikely to look like the recent past.  Volatile prices are nothing new, of course, but they intersect with major long-term challenges: increasingly turbulent international politics, rising demand for decarbonization and a shortage of skilled workers as the Boomer generation reaches retirement.  The pressure is on to reduce costs and increase productivity, so as to improve profitability in busts as well as booms.
The IoT Solution
The solution is the intelligent application of Internet of Things (IoT) technology – not just the sensors and connectivity but the analytics that ensure it delivers relevant, actionable information when decision-makers need it.  Today, oil and gas producers are using IoT and analytics to optimize well construction and improve well prospect maturation.  IoT is enabling major gains in productivity and supply chain efficiency.  It is unleashing the talents of employees and improving health, safety and environmental performance.
In just one example, one of the world's largest oilfield service companies maintains tens of thousands of powered and non-powered mobile assets in North America.  Production relies on efficient use and good maintenance of this equipment. The tedious tasks of tracking down equipment and manually logging engine hours and maintenance, however, are slow, costly in person-hours and prone to error.
IoT asset tracking offered an ideal solution for the company's needs, but it was challenging to make it work within the constraints of technology and the needs of the company.  The company wanted thousands of field units, but they had to be solar powered to eliminate battery replacement, and no Class 1, Division 1 (C1D1) solar-powered devices were on the market.  The company had already invested in the industrial IoT fleet management platform of TeMeDa, and the data stream from asset trackers was not an easy fit for it.
Delivering Business Results
To solve the problem, Speedcast worked with TeMeDa and Globalstar, a satellite operator that was developing a solar-powered device.  The working partnership led Globalstar to engineer a C1D1 version of its tracker that could communicate with satellite as well as onsite beacons for under-roof tracking.  The partners also developed an API with TeMeDa that translated the data stream delivered by Globalstar into TeDeMa format, which we transmitted in real time to the customer's application platform.  The data stream provided a comprehensive map of equipment locations and health as well as run time for powered vehicles.  The deployment was so successful that an initial order of 9,500 units was doubled to 19,000 in less than a year.
When you come down to it, IoT is only partly about the hardware and software.  It is mostly about people who understand both the technology and the operational requirements, and who can make the system deliver business results that matter.
For more about IoT in energy markets, download our white paper, Five Roads to Greater ROI, today.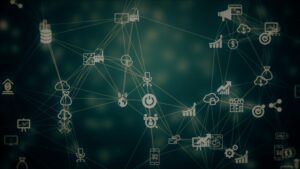 Blog Post
By John Geasa, Senior Director, IoT Products and Sales
Read more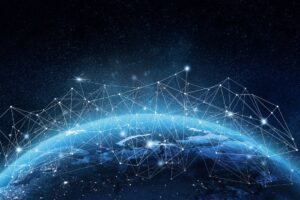 Blog Post
By William Mudge, Director of Satellite Capacity and Technology
Read more