The respected research company NSR forecasts that satellite backhaul of mobile traffic will grow 26 times in the decade up to 2027.  Servicing that demand, new satellite-backhauled base stations will unlock $3 billion in annual revenue. Forecasts should always be taken with several grains of salt.  But in this case, there are proven technologies and solid engineering behind it.
High-Throughput Economics
If you're thinking of satellite backhaul as the very expensive last resort needed to meet universal service requirements, you are behind the times.  Starting 15 years ago, satellite operators began launching a new generation of "high throughput" satellites.  They used a spotbeam architecture to reuse the same frequencies in multiple beams, not unlike mobile cells.  The state of the art has advanced constantly since then, while ground technology has made revolutionary improvements.
Bottom line: satellite backhaul offers economics that deserve a fresh look, whether carriers are trying to expand 4G coverage in North America and Europe or to introduce 2G and 3G mobile service into the challenging geographies of Latin America, Asia, Africa and the Middle East.
How to Master the Challenges
Satellite backhaul does not come without challenges. The first is securing the right satellite coverage and the right ground system technology – including low-energy systems that can be solar-powered – at the optimal price.  There's the challenge of financing and installing infrastructure in remote areas and the need to configure and manage hybrid networks. Operators must leverage the right technologies to automate network functions and scale operations with minimum capital outlay and management. Operators must also continually optimize network traffic to reach ever-higher levels of efficiency for heavier and heavier data payloads.
All that takes expertise and capacity that few mobile carriers maintain in-house – but which is readily available from a company like Speedcast.  Take a few minutes to review our white paper, Cellular Backhaul as a Service: Playing it Smart to Capture Growth.  Your views on satellite for base station connectivity will never be the same.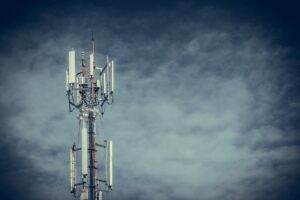 Blog Post
David Bunting talks about the opportunities and challenges for satellite service providers...
Read more