As we continue to see impacts from the Atlantic Hurricane Season, many organizations are auditing and enacting their disaster or emergency response plans. The Speedcast team stayed busy deploying critical connectivity systems in the wake of Hurricane Ida's destruction in the southern U.S. last month.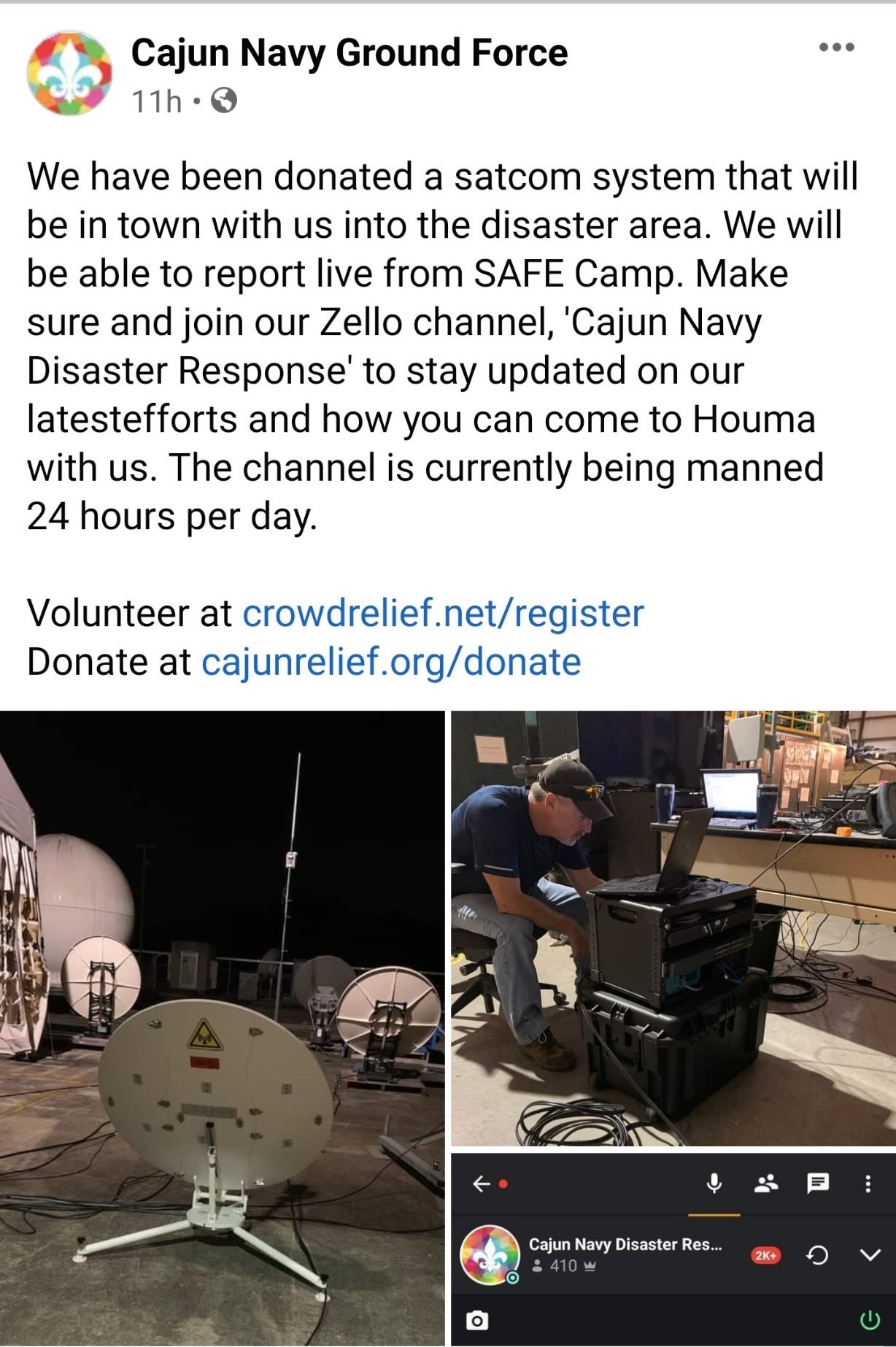 Speedcast employees supported Hurricane Ida response efforts and deployed communications systems for the well-known 'Cajun Navy' volunteer organization who steps in to conduct rescue and recovery efforts on the ground in Louisiana.
Regardless of where you're located around the world, natural disasters are unfortunately an ever-present threat. Speedcast is prepared to support proactive planning, or immediate, quick-turn requirements – wherever our customers are. As part of a business connectivity continuity plan, Speedcast can provide rapid-deploy satcom kits, push-to-talk radios, and other systems to enable personnel to stay connected for the most effective recovery mission.
For real use case examples of Speedcast's disaster recovery support and services, check out these recent articles in Mission Critical Magazine and Disaster Recovery Journal.