Speedcast delivers managed services to a leading provider of Offshore Support Vessels to the global energy industry, with more than 200 vessels and 25 offices around the world. The company needed a solution to continue advancing their digitalization strategy while managing their complex remote network. They were also looking for a solution to help the company reduce manual labor and in-person visits to perform maintenance and upgrades on the global fleet.
Global Communications Partner
Speedcast, a leading communications and IT services provider, has been providing end-to-end managed connectivity services to the customer's global fleet for more than 5 years. This includes primary VSAT and backup services, and smart network management via Speedcast's SIGMA virtualization service.
As the customer continues to advance its digital transformation efforts to deliver value to its customers, the company needed a solution to improve connectivity and real-time vessel monitoring along with the ability to quickly adjust to the changing market.
As the OSV client's remote communications provider, Speedcast's services include access to a strong team of certified professionals with substantial experience implementing cloud solutions, making Speedcast the ideal partner of choice to address their challenges.
Smarter Network Management
The fleet already uses Speedcast's smart network management platform, SIGMA, for their networking services. With the recent migration of SIGMA to the Amazon Web Services (AWS) platform, Speedcast's solution is able to meet the customer's digitalization strategy, helping to improve efficiency, reduce manual labor and augment their business agility to constantly improve the quality of their services cost-effectively.
Accelerate Ahead
By providing a superior all-in-one remote communication service, SIGMA seamlessly manages the OSV provider's satellite and WAN links, crew welfare, and other critical applications. Speedcast SIGMA optimizes the customer's IT systems and networks, and when combined with the AWS platform, their operations are more cost effective and can adapt more rapidly in response to changes in the business environment. The solution delivers smarter, simpler, and more seamless and secure network management.
The AWS platform enhanced the client's business structure, helping make the company's architecture more flexible and scalable, while driving the ability to integrate network data with other key company systems. This has brought valuable insights to their business and has enabled the customer to make more informed decisions.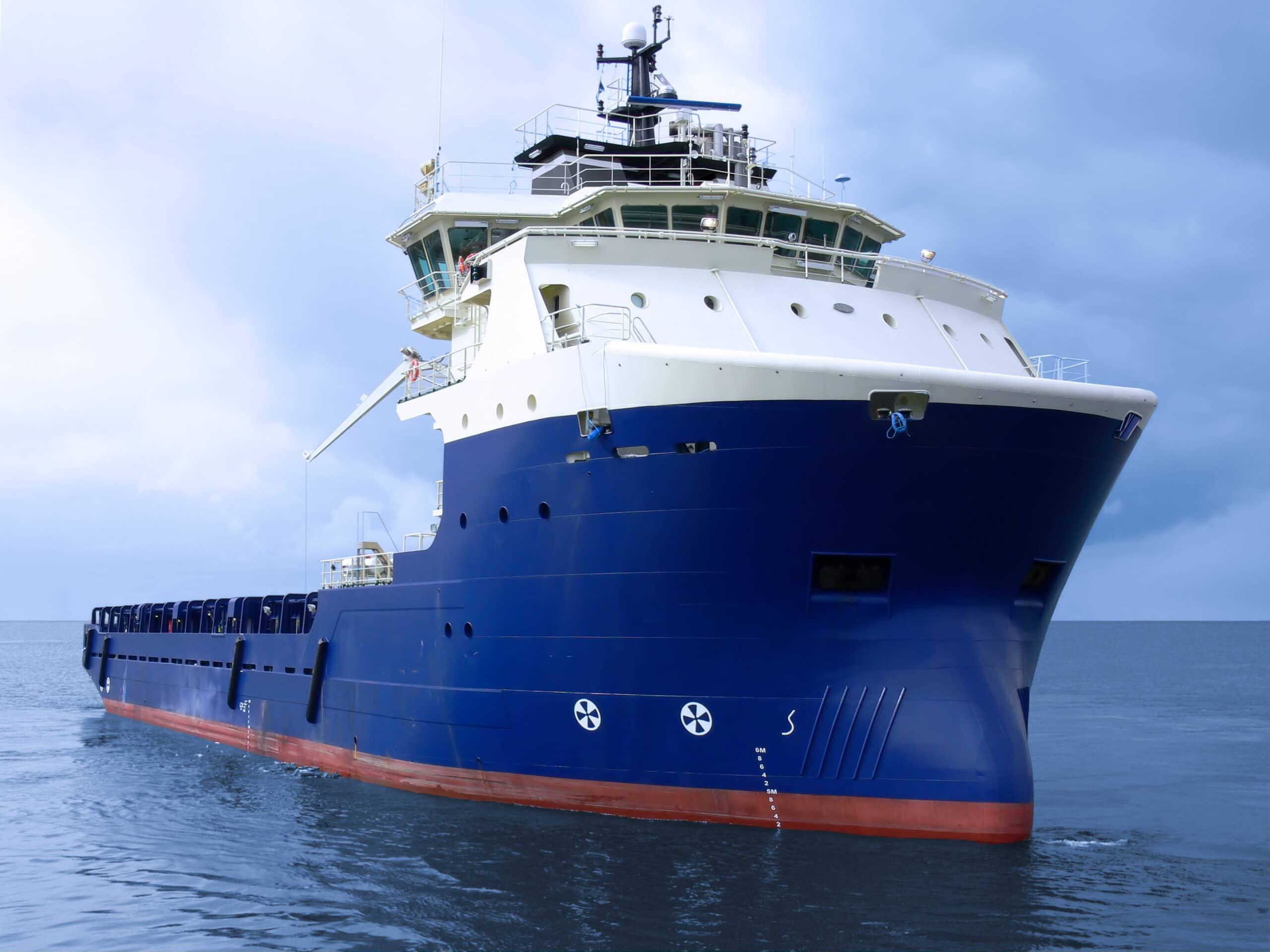 Extending its Proven Record of Service and Beyond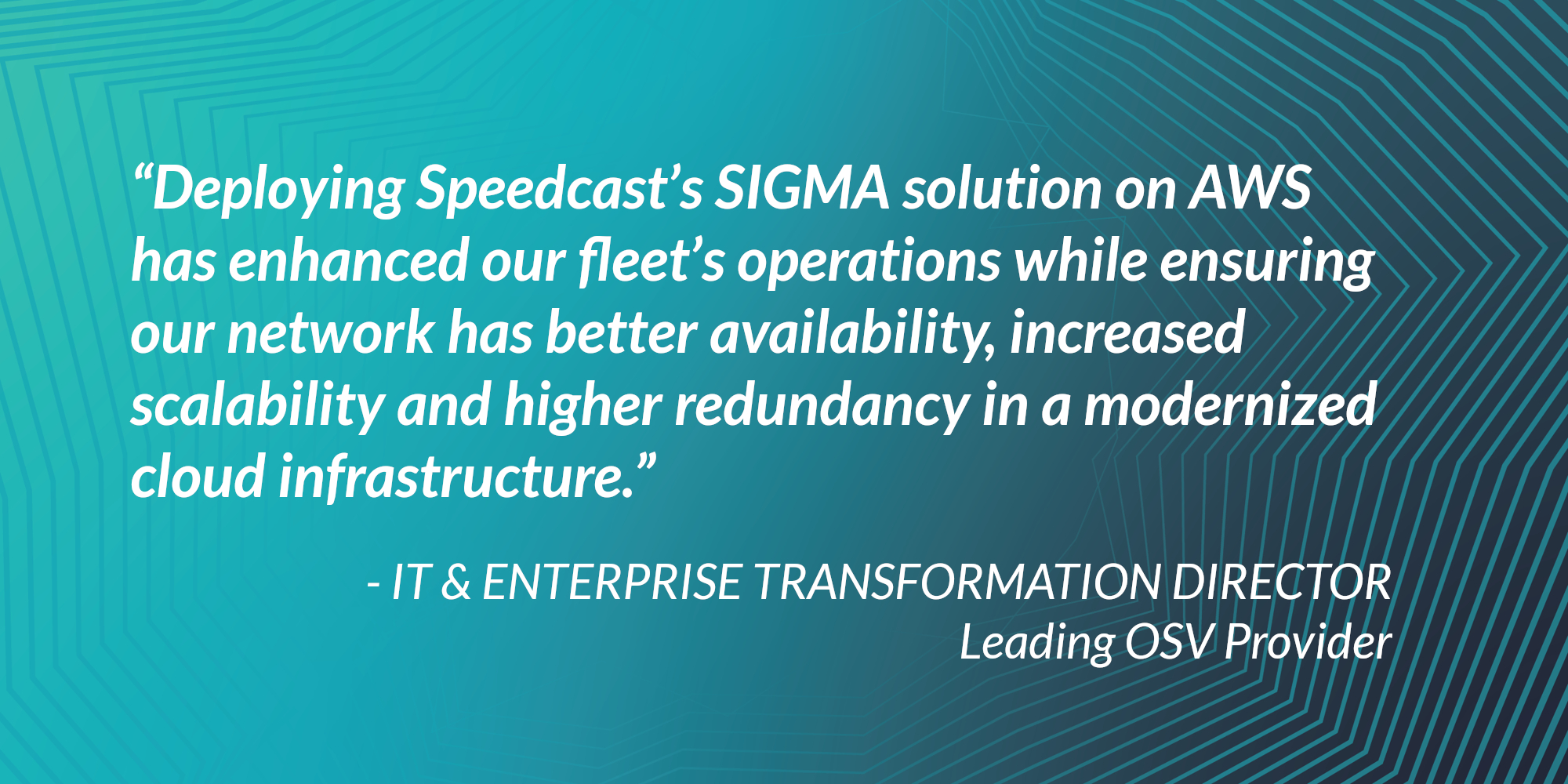 As the OSV provider continues to implement cloud services to support their vessels, SIGMA on AWS provides a competitive advantage, where IT team can focus more strategic, value-add opportunities and diminishes support required for hardware or infrastructure. In addition, with cloud services, updates and upgrades can be performed remotely, which offers significant timesaving and cost-saving benefits for the team.