Global spending on digital transformation technology hit $1.3 trillion in 2020, according to International Data Corporation (IDC). If McKinsey estimates are right, however, $900 million of that spending will be wasted, because 70% of companies fail at digital transformation.
Why does it prove so difficult to address initiatives that most companies view as vital to their future?  There are almost as many reasons as there are experts, from lack of vision, to a failure to define goals and help employees master big change.  But boil them down and there are really just two.
1. The Bigger the Project, the More Likely the Failure
In search of a big return on investment, many companies scope out mega-projects with long lists of goals, longer timelines and an army of stakeholders.  By their nature, the projects require companies to do things that most people are not good at: working across organizational silos, evaluating and managing risk, and building a common understanding between such different groups as business units and IT.  Worse, it demands that employees work for months or years before there is real evidence that it will be worth all the distraction and turmoil.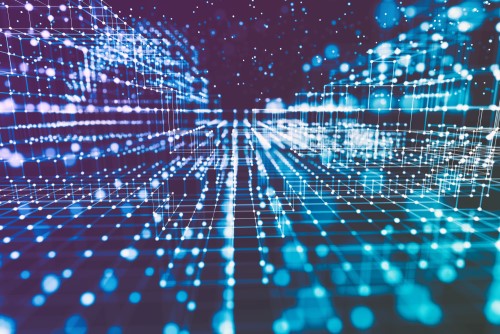 2. Overestimating Your Organization's Internal Capacity for Change
As companies work to future-proof their operations, their success always comes down to the proper development of dozens or even hundreds of new processes based on in-depth knowledge about those operations.  No matter how good your people are at running the existing business, transformation means venturing into the unknown and hoping you can learn fast enough to survive it. Successful startups do it every day, but for companies running complex operations at large scale, the challenge is much greater.
Designing Transformation for Success
In our experience working with customers, the most successful digital transformations start small to contain the risks.  They may focus on a specific application or a distinct customer segment.  You start with a clear idea of what you want to accomplish and the specific gains you seek.  Because your people already have heavy workloads, you find an experienced partner to develop the innovation you want, then pilot it with your people, fix the issues and produce a finished system. When that innovation begins to deliver valuable results, people who would otherwise fight the change can find themselves championing it, which is critical to adoption.
How does a small-scale innovation like this become digital transformation?  "Rinse and repeat," as the directions on the shampoo bottle put it.  Encouraged by success, the organization embarks on another project and then another, learning from each how to tackle digital innovation successfully and cost-effectively.  Meanwhile, management is thinking through how to weave these innovations into a strategy for increasing competitive advantage, based not on visions, but on what has been proven to work.  Step-by-step, you steer clear of the dreaded 70% failure rate of digital transformation.
Tool for Transformation
To transform in this smart, step-by-step manner, you need agility and the ability to limit your risk in the short term but scale up in the longer term.  The best place to find those capabilities is in the cloud services provided by companies like Amazon Web Services (AWS) and Microsoft Azure.
Agility.
Their pay-as-you-go service model avoids upfront capital expenditures and the delays of purchasing, installing and configuring technology. You switch on the computing capacity and services you need literally within minutes.
Risk Reduction.
That same model makes it possible to quickly scale up or down in the capacity and services you use as projects evolve.  Total cost of ownership starts out lower than with an on-premise approach, and typically stays that way.
Security.
Because their business model depends on it, these companies spend more on security in a year than most organizations spend in a decade.  Data and applications running in the cloud are significantly better protected and more thoroughly backed up than in almost any enterprise data center
Speedcast was the first satellite service provider in the world to achieve Advanced Tier Services Partner status with AWS.  Today, we integrate cloud services into total solutions that extend from edge devices and networks to management and applications.
We believe in cloud capabilities for our customers in maritime and cruise, energy and mining, telecom and government – but also for ourselves. We have been building cloud-based applications since 2014. Speedcast first joined the AWS Partner Network (APN) in 2017 and was first recognized as an Advanced Tier Services Partner in 2019. In addition to extensive experience, we have a strong team of certified technical experts and can provide customers with more flexible terms and bespoke solutions to support and meet their requirements. Our global team holds nearly 60 AWS certifications and accreditations across Cloud Practitioner, Solution Architect, and Advanced Networking, Security and Database disciplines, guaranteeing expert transitioning of critical applications to the cloud. In the past year, we have moved our own critical applications into the cloud to gain the same benefits of agility, risk reduction and security that we offer our customers.
If your digital transformation efforts are stuck on the launch pad, it's probably not because of a lack of vision.  You need the ability to proceed, in the words of Amazon founder Jeff Bezos, "step by step, furiously," and to do it with a trusted partner that knows the cloud journey every step of the way.
Sources: Forbes