Across the energy industry, only one mega-project in five is completed within 10 percent of its budget and schedule.  That is a bigger problem than ever in a time of volatile prices.
The Stampede platform, built and operated by Hess, is one of them.  It is located in the Gulf of Mexico in 3,500 feet of water, where it taps one of the largest undeveloped fields in the Gulf with a reservoir depth of 30,000 feet.  Achieving first oil in January 2018, Stampede has been making a significant contribution to Hess's growth ever since.
Getting It Done Right
During construction, Hess tasked Speedcast's Systems Integration team with developing a 22-system integrated communications solution for Stampede, including audio/video conferencing, satellite and wireless communications.  It was successful in large part because we took on end-to-end responsibility for procuring equipment, conducting factory acceptance testing, and managing the engineering, detailed design and implementation.  We designed the system for ease of installation and low cost of ownership, and provided construction-ready drawings for the installation crews.  And, standing behind our design, we continue to provide professional services personnel to handle maintenance, upgrades and repairs.
Communications is a small but vital part of the overall project.  But we still take pride in our contribution to completing Hess Stampede within that magic 10% target for budget and schedule.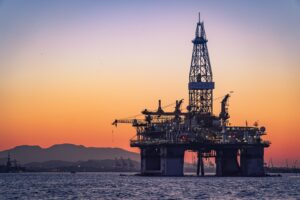 Blog Post
By John Geasa and Jason Dubois
Read more