There is currently an undeniable buzz around Low Earth Orbit (LEO) satellites coming to market and the potential they bring to those that are far from the reach of terrestrial networks can enjoy internet connectivity as if they were in a bustling metropolitan area. Companies including Telesat, SpaceX and OneWeb are in different stages of launch, each with varying performance capabilities and service start dates.
The LEO solutions coming to market will have the ability to provide new levels of connectivity to a site, similar to a home or office connection. And while this is promising, Speedcast is working to take the mystery out of the LEO solutions through comprehensive assessments across several NGSO constellations coming to market. As our customers' technology partner, our teams have been busy testing the new LEO offerings to determine potential value and applicability based on customer requirements.
Our Engineering team recently met with OneWeb for a live LEO demo in Melbourne, Florida. The demo highlighted the OneWeb LEO constellation's connection performance, antennas tracking, handovers and available satellites for service. Benefits of LEO solutions for remote operations include increased bandwidth capacity, global availability, and faster data transfers as the constellation is closer to earth, reducing travel time.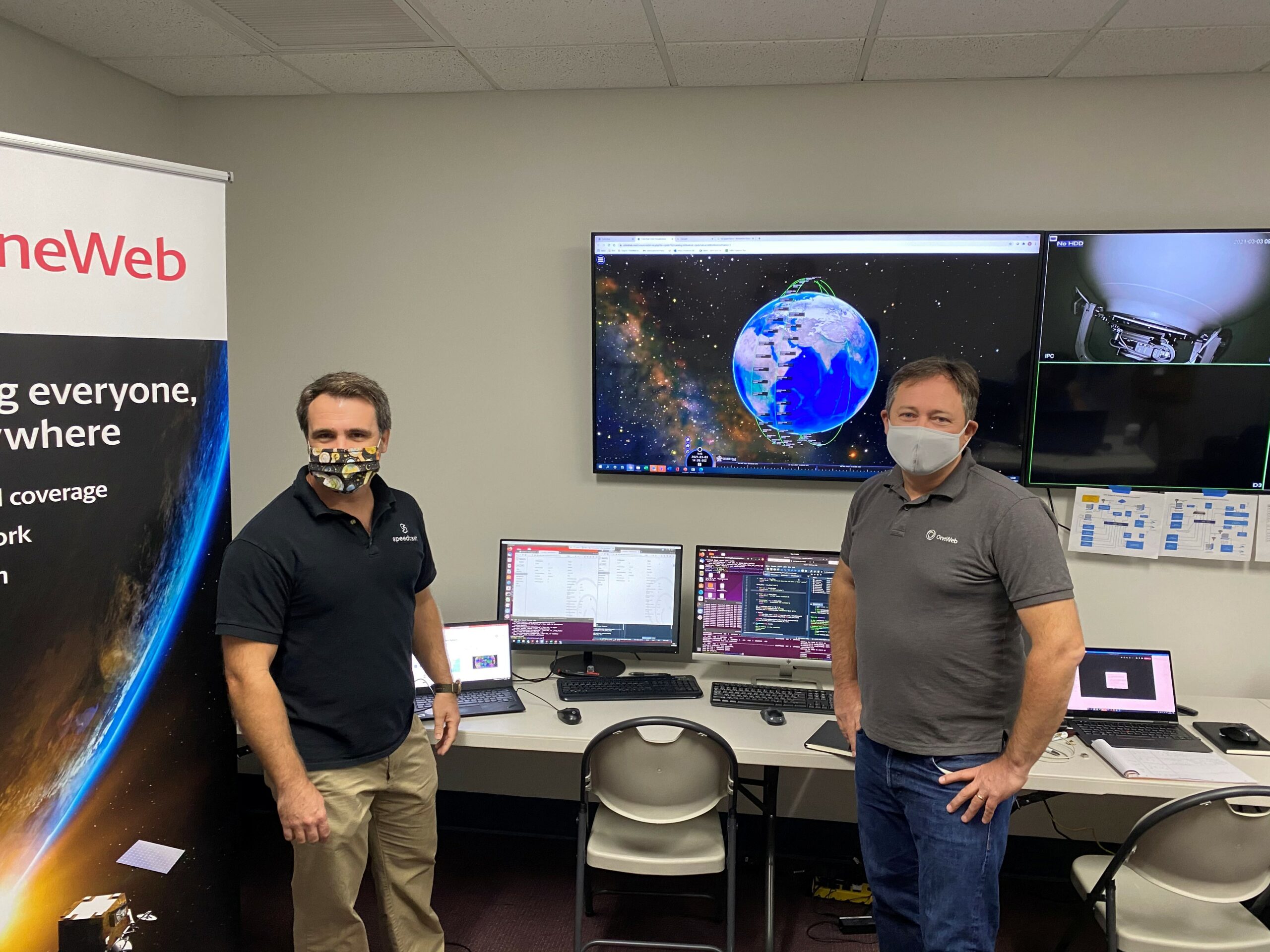 Live OneWeb Testing and Demo at Speedcast's Melbourne, Florida, Office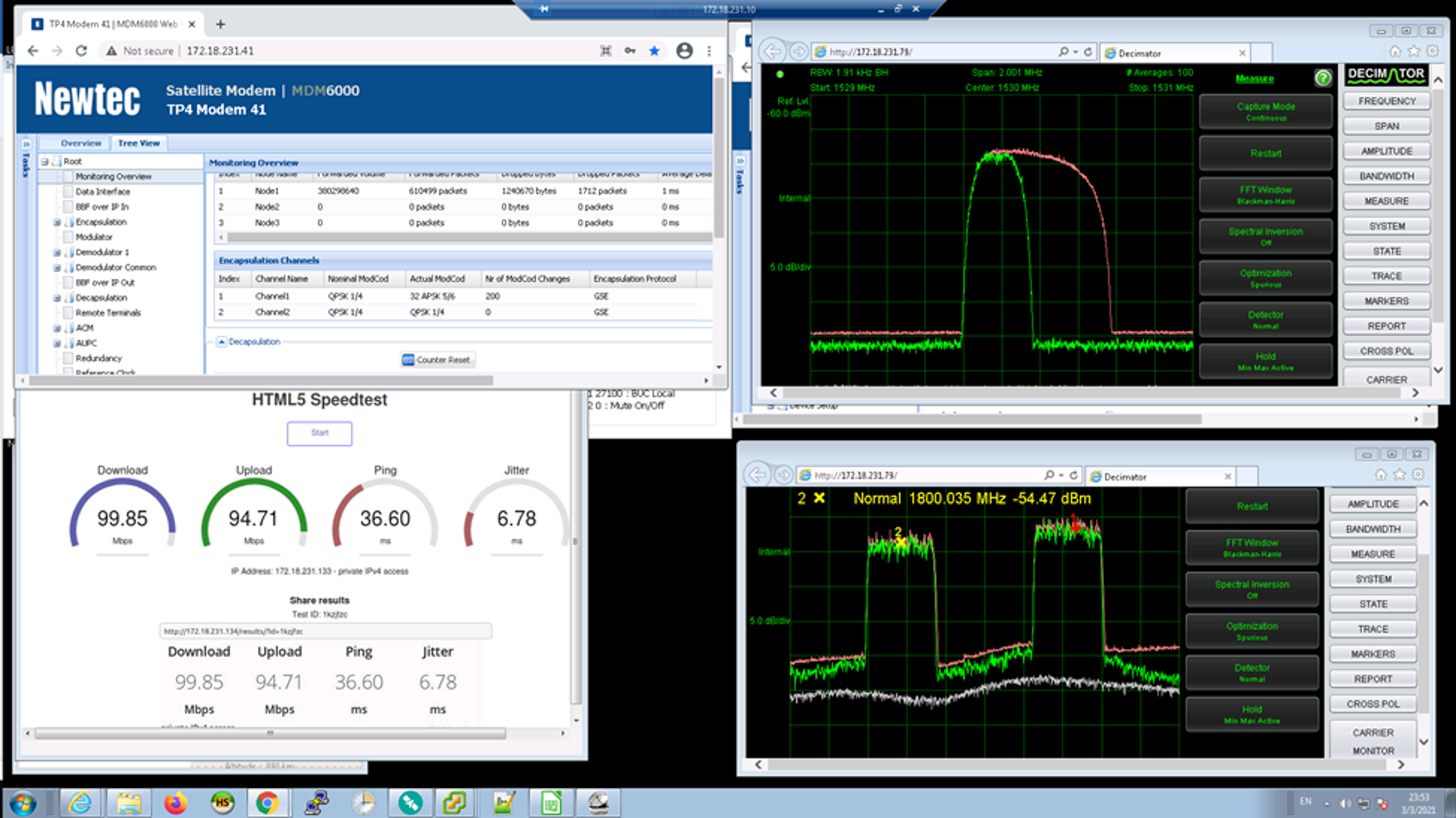 Telesat testing conducted in Brazil
Speedcast also recently conducted LEO testing with Telesat for Brazilian petroleum company, Petrobras. The evaluation measured overall performance of throughput, latency, packet loss and jitter across applications including videoconferencing, video streaming, web browsing, file transfer, voice and remote desktop.
Speedcast's engineering teams continue to conduct extensive technical comparisons for the solutions available for testing. Additional assessments and commercial reviews are underway as the team works to evaluate all strategic LEO constellations.
Once truly available for industrial markets, LEO will be another technology that Speedcast leverages to design complete managed solutions that deliver the high quality of service our customers require. This means it will join GEO, MEO, and 4G/5G in our toolkit. In fact, we're moving towards an end-state where all connectivity paths will be available for use.
Implementing software that seamlessly manages transitions between all connectivity paths will provide always-on communications, wherever you are in the world. Our automated management technologies incorporate proactive monitoring that help make the right choice of network path based on changes in your operating environment. When you're out of range from the cellular network, it will automatically select the satellite coverage that is right for you, regardless of band. Then, once 4G/LTE or 5G becomes available again, the software will automatically transition, switching back to the always-on satellite link if other connections fail or are out of range.
While technology evolves and more options come online, we're working to not only keep our customers up to date on the available alternatives, but to prepare for the future by developing solutions that allow for seamless transitions between the most appropriate technologies. The integration of these latest SD-WAN capabilities will tie everything together seamlessly, allowing for better leveraging of all available connectivity paths.